Édition série proposed looking at designed interactions as a mashup between traditional publishing and electronic objects. If you could invent a new form of reading, for example, how would you design both the object and the content as a series, to be published chapter by chapter, episode by episode? How could this design inflect the content, and in turn create new forms of interactions with narrative, but also environment, habitat, sociability, subjectivity?
Workshop: Édition série
Dates: 2014
Leads: Étienne Mineur & Douglas Edric Stanley
Students: Catherine Brand, Paola Gabrielli, Félicien Goguey, Vytautas Jankauskas, Kumiko Kuwabara, Marika Magnuszewska, Étienne Ndiaye, Gaëtan Stierlin
Department: Master Media Design
Institution: HEAD–Genève
Exhibitions: The Book Lab, Digital Humanities Conference, EPFL, Lausanne; The Book Lab, Salon du livre, Geneva; The Book Lab, Grafik15, Zurich
Photography: Dylan Perrenoud, HEAD – Genève
Video documentation: Douglas Edric Stanley & Gaëtan Stierlin
Heracle555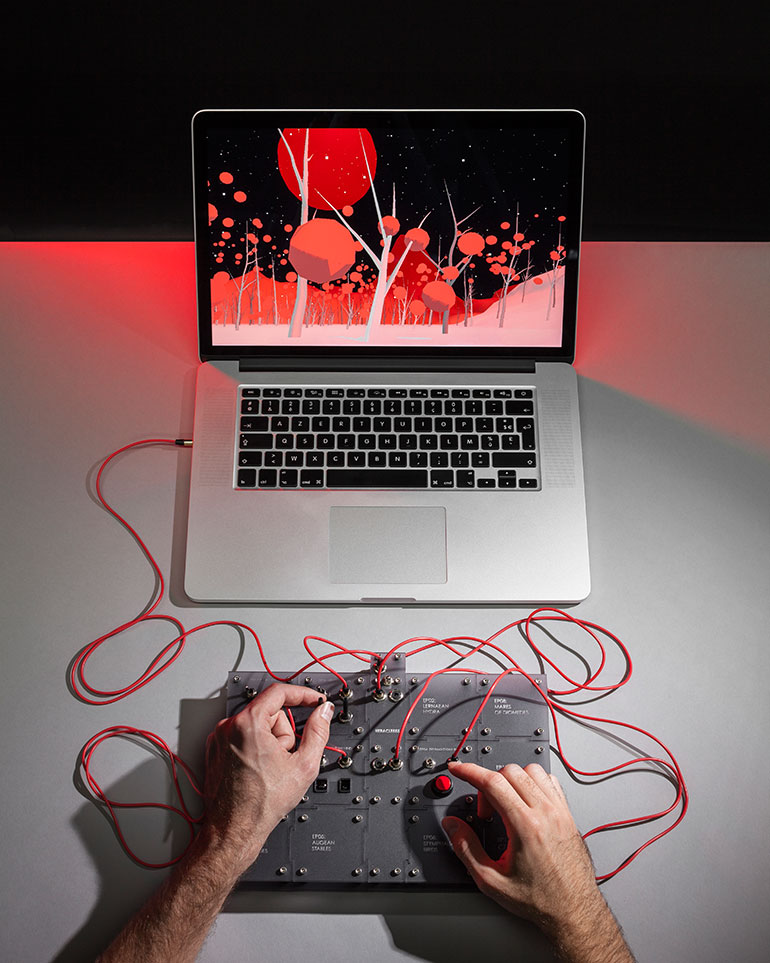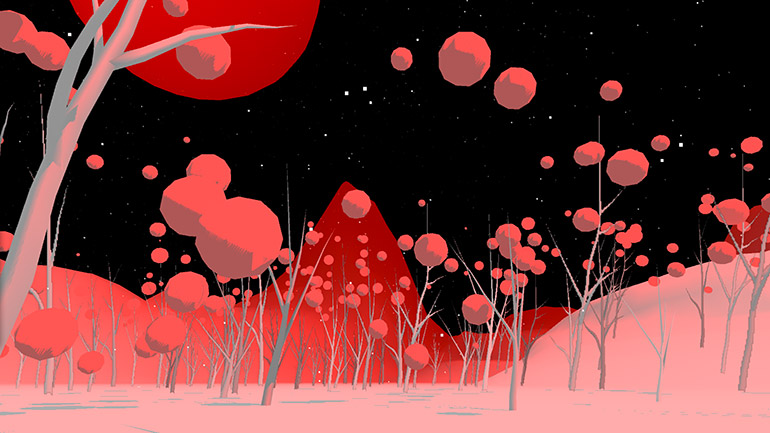 Technique: Unity, electronics, acrylic
Heracle555 is a series of analog audio synthesizers connected to virtual environment.
There is a total of 12 synthesizers-episodes based on 12 labors of Hercules, each of them allowing to explore different virtual worlds with a special task to complete at each of them.
With each new episode added, sounds as well as labors to fulfill become more and more complex, forming an advanced audiovisual experience.
Heracle555 can also be used as an autonomous synthesizer by connecting it to your headphones or speakers.
De l'autre côté du miroir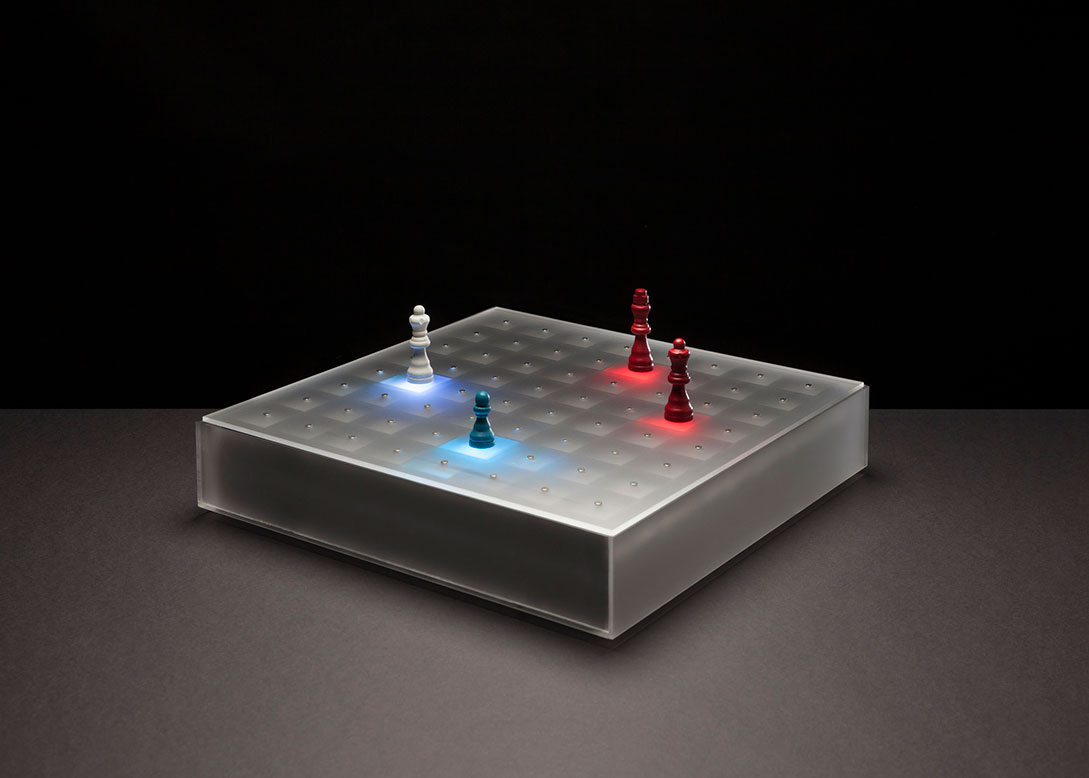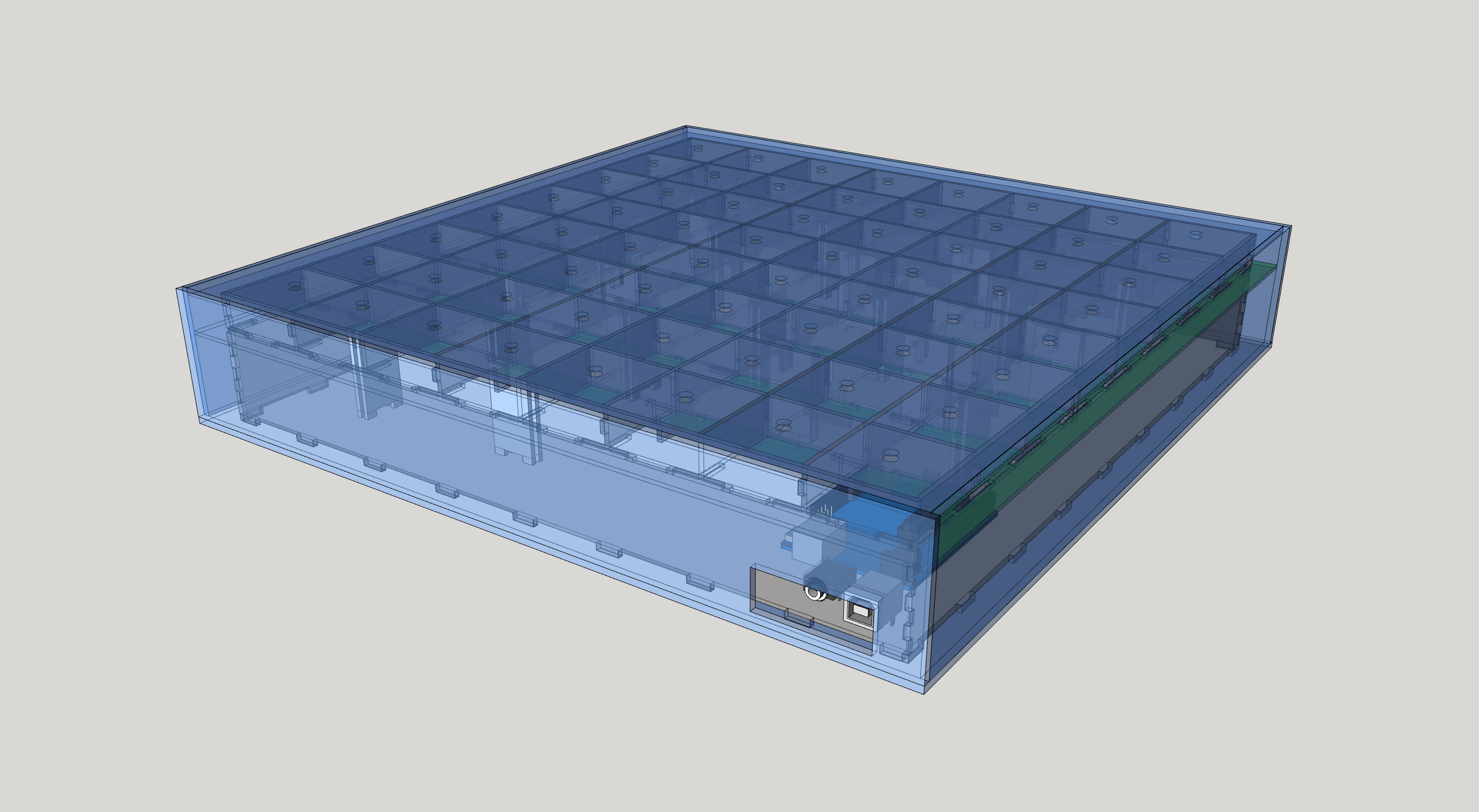 Circuit: Quentin Roulet & Steven Liatti sous la direction de René Beuchat & Christian Bessat, Hepia
"Through the Looking-Glass" is a board game that tells stories to children. The board game begins as an empty surface. As the story progresses, lights appear from inside the device to reveal the different squares of the narrative. Sound, in conjunction with the lights, invites players to place each pawn in their respective square and therein advance the storyline. The prototype uses Through the Looking-Glass by Lewis Carroll.
KBPS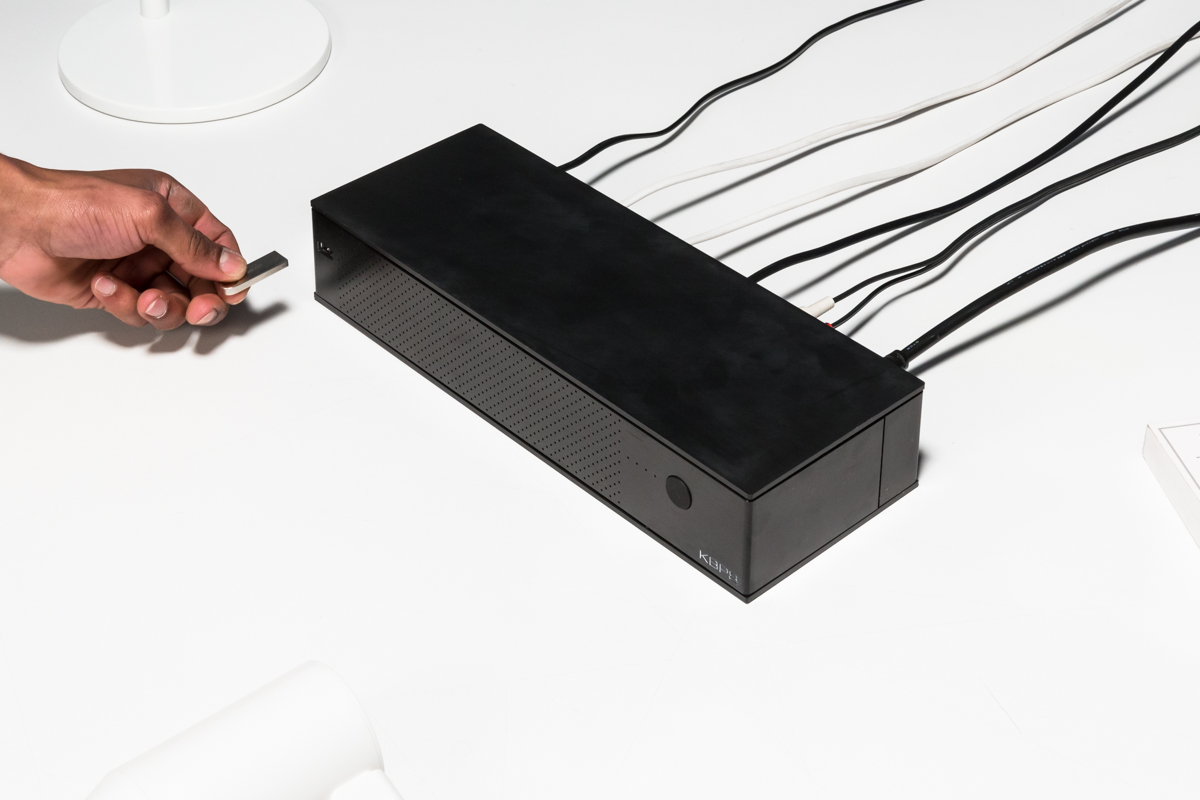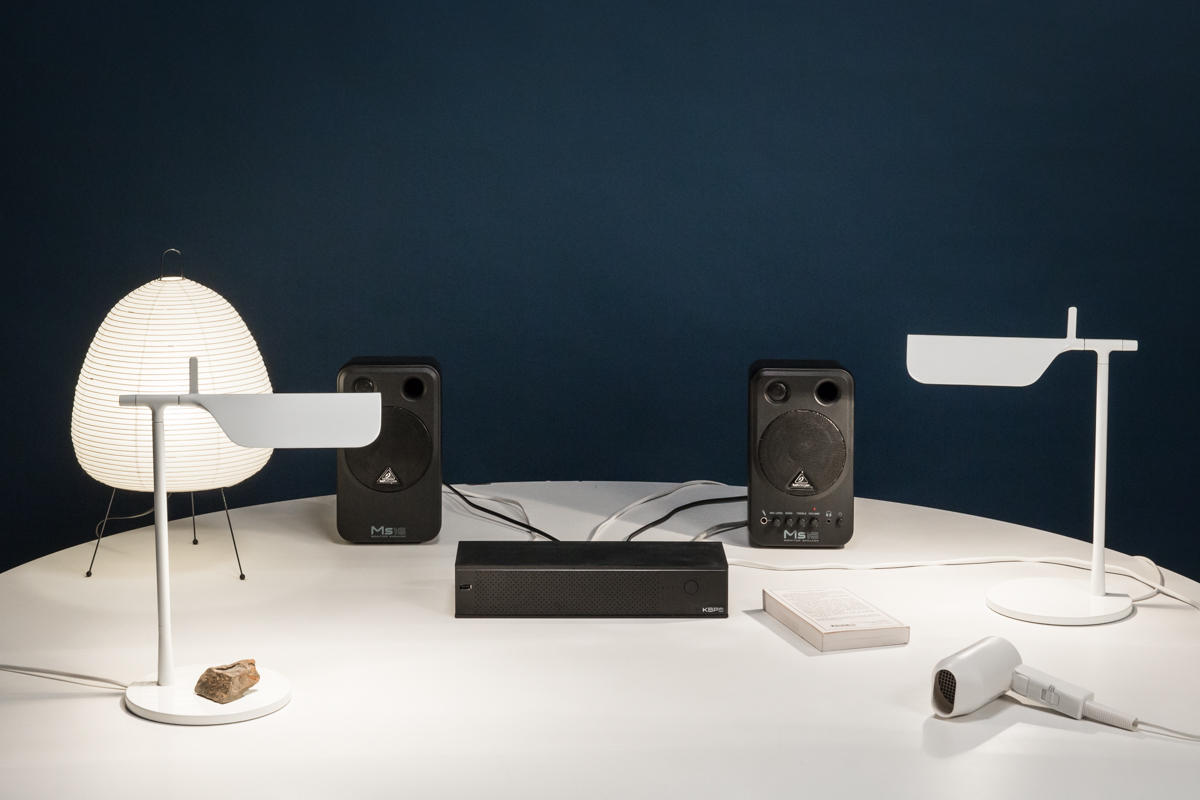 Une multiprise pour la fabrication d'installations audiovisuelles. Une multiprise comportant en plus de ses prises électriques, deux prises audio blanche et rouge comme on en trouve derrière les chaînes hifi, ainsi qu'une prise usb. L'utilisateur achète sa musique sur clé usb, le livret fourni avec la clé donne les instructions scénographiques et détaille quel objet domes-tique doit être branché à telle ou telle prise. L'auditeur branche ses haut-parleurs, ses lampes, son frigo, son aquarium, ou autre. Après avoir mis en place son installation il insère la clé usb qui joue alors la musique sur les haut-parleurs et fait jouer à chaque objet élec-trique sa partition dans la scène domestique
La notion de série prend sens dans son lien avec la musique. À travers un label de musique, une campagne de communication ou une exposi-tion, chaque clé usb est le travail d'un artiste ou designer choisi qui spécifiquement pour ce médium compose la partition scénographique sur une composition musicale existante.
The Electric Life
Nothing last forever. The battery of an electrical device lasts for few hours, after that we have to recharge it. In this application the user will have the possibility to read a novel, The electric ant by Philip Dick, having a direct connection with the level of life of the battery of the device. The more the battery is low, the less the user will have to read the text until it is completely unreadable. The text will be corrupted in its meaning, going in a parallel way with the storyline. The more the text is unreadable, the less the main character of the novel knows about himself.
The Electric Ant
Philip Dick, 1969.
At four-fift en in the afternoon, T.S.T., Garson Poole w ke up in his hospital bed,
knew that e lay in a hospital bed in a th ee-bed ward and realized in ad ition two
things: that he no longer h d a right hand and that h felt no p in.
They had gi n me a s ng analgesic, he said to h elf as he stared at e far wall w h
its wi ow sho ng d ntown New York. Webs in w ch vehicles and peds d ed and wheeled
gl ered in the late af rnoon sun, and the liance of the a ng light pl ed him. It's
n et out, he t ght. And ne er am I.
lay on t e t le b de his d; itat then ed it up and d d fo n side line. Mom er he
as ced y nceman, in c ge o ri-Pl ct ties e he son Poo , s else ere.
Drunk Books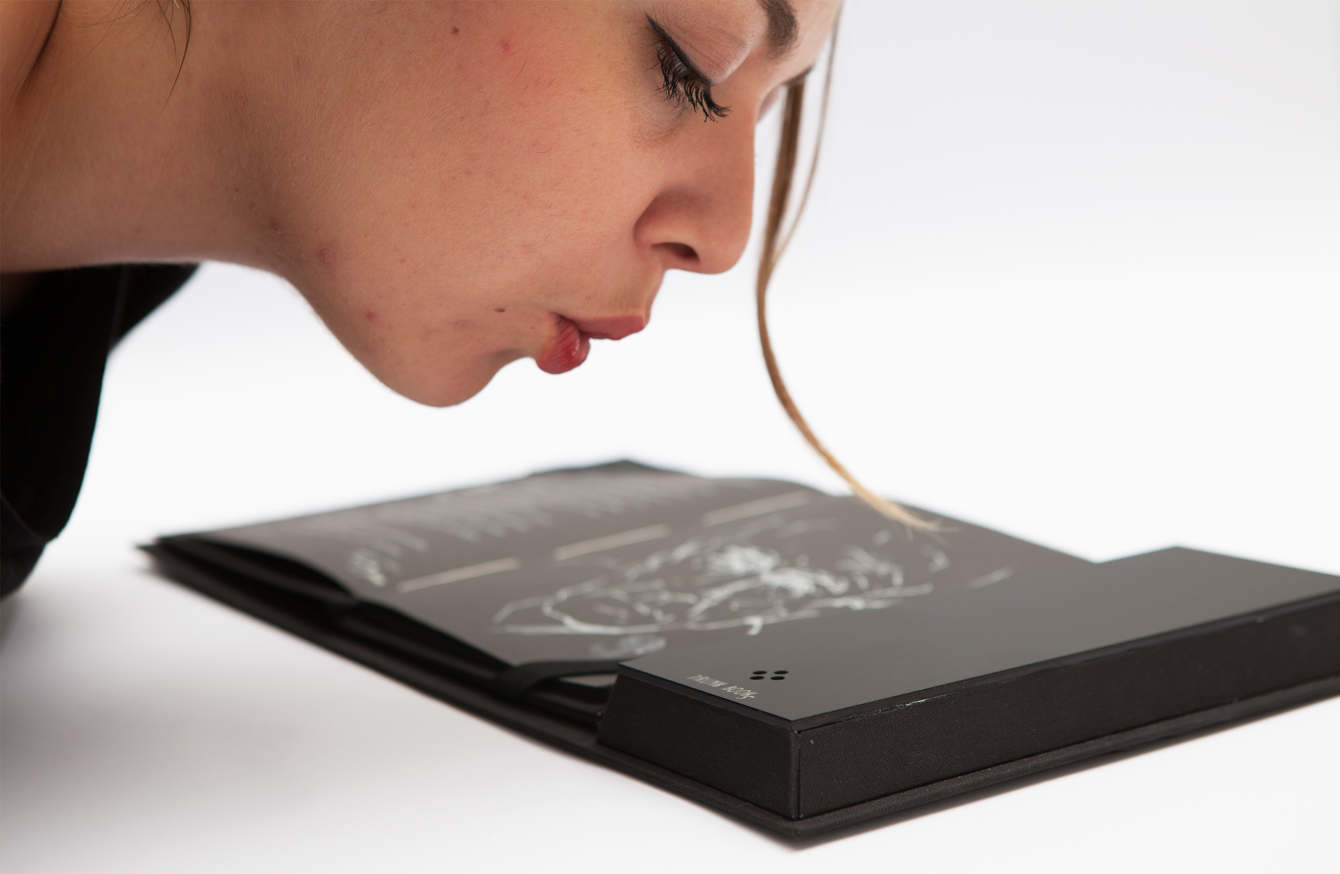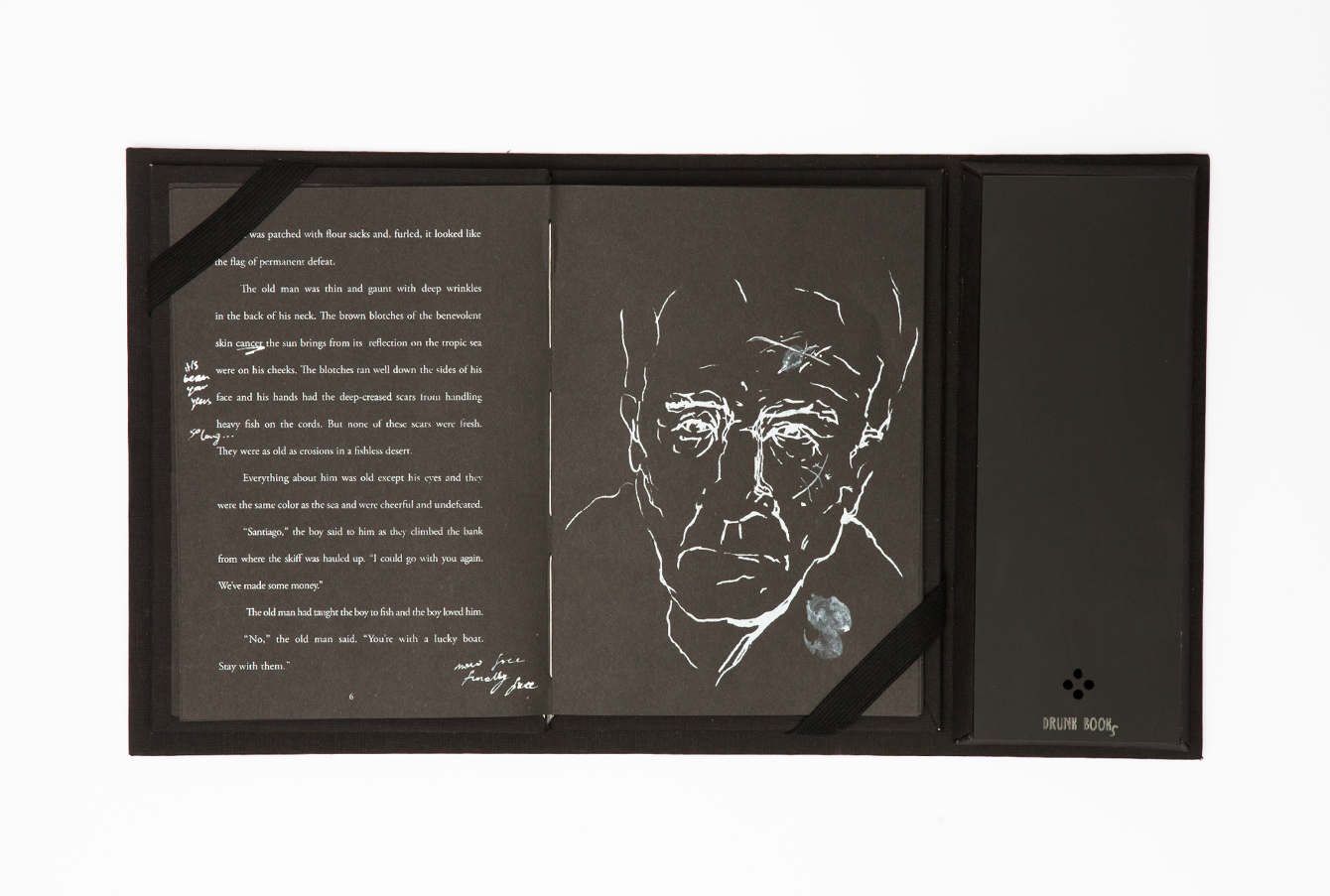 Drunk books - publishing house, is a concept in which the well known novels can be rediscover in new and unique way. In each book is hidden an alternative story, to discover it user needs to have a sip of an alcoholic drink and blow to the device. Blowing on a device, triggers new story appears in between lines of secreted novel. Two stories begin to overlap. More readers drinks, the more written notes appear, revealing a new history, more dark, bloody and violent.
Walking Stories
An audio libraries of stories controlled by your movement.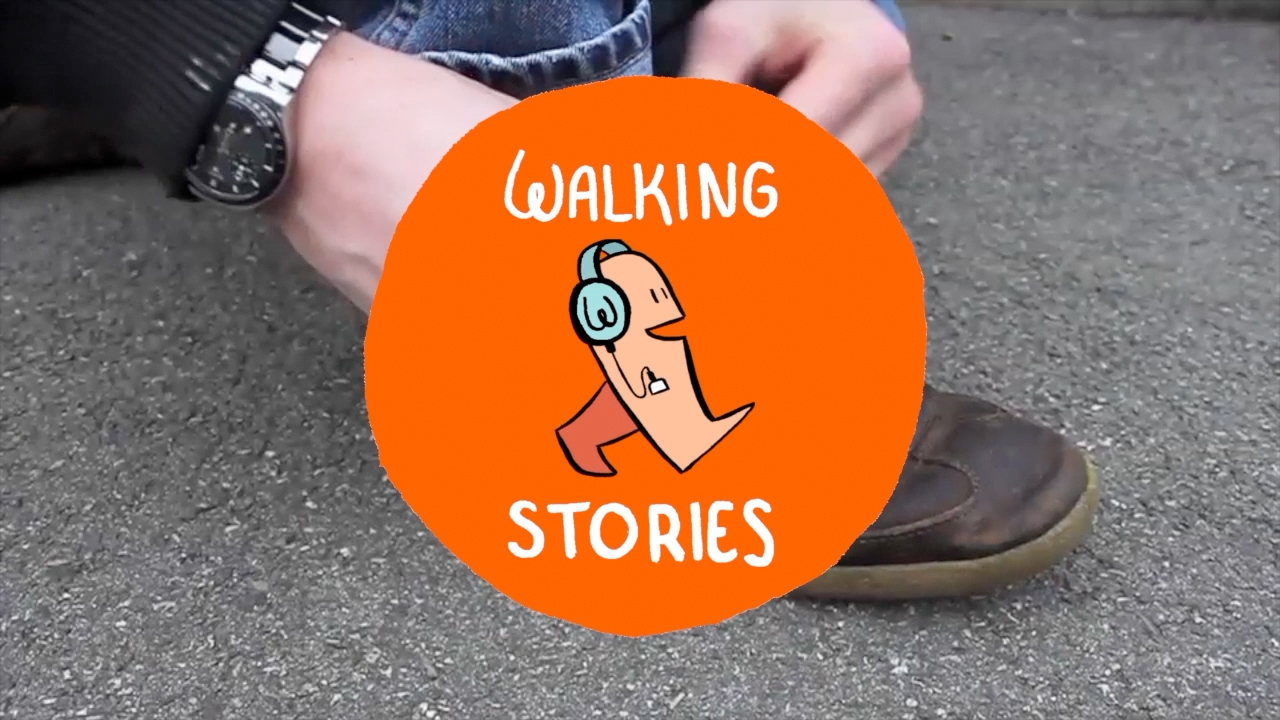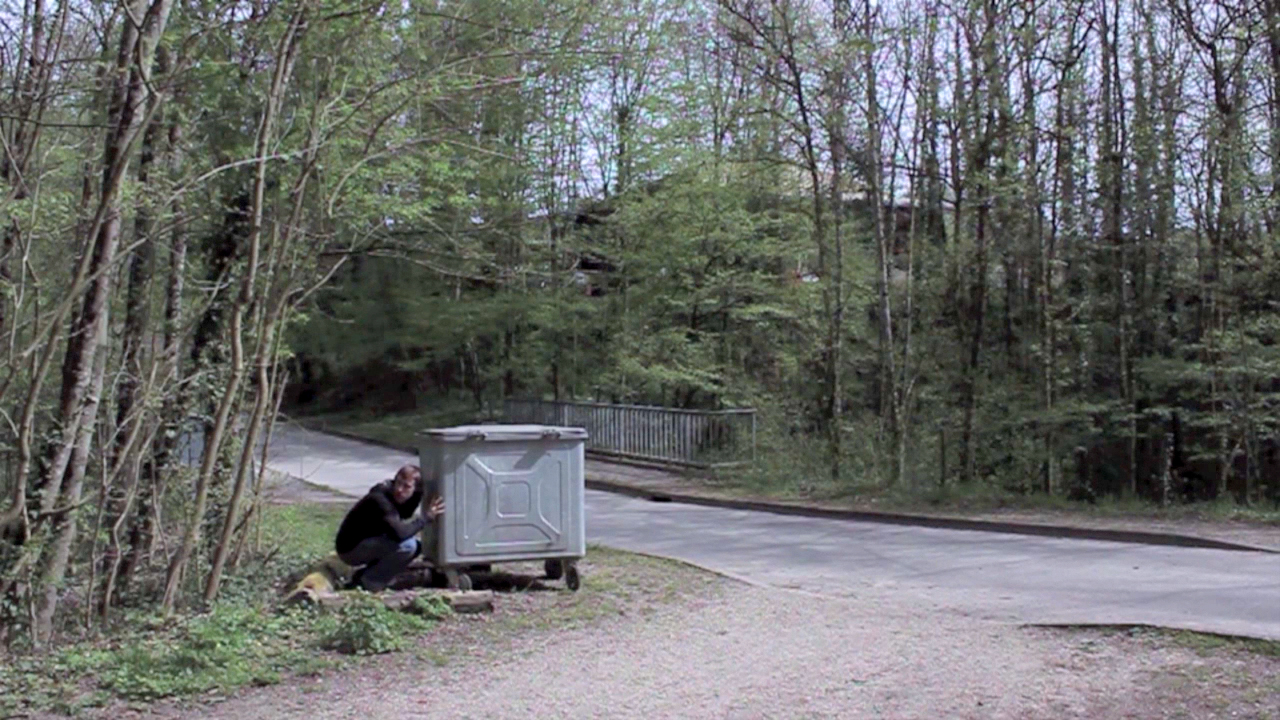 One Thousand and One Stories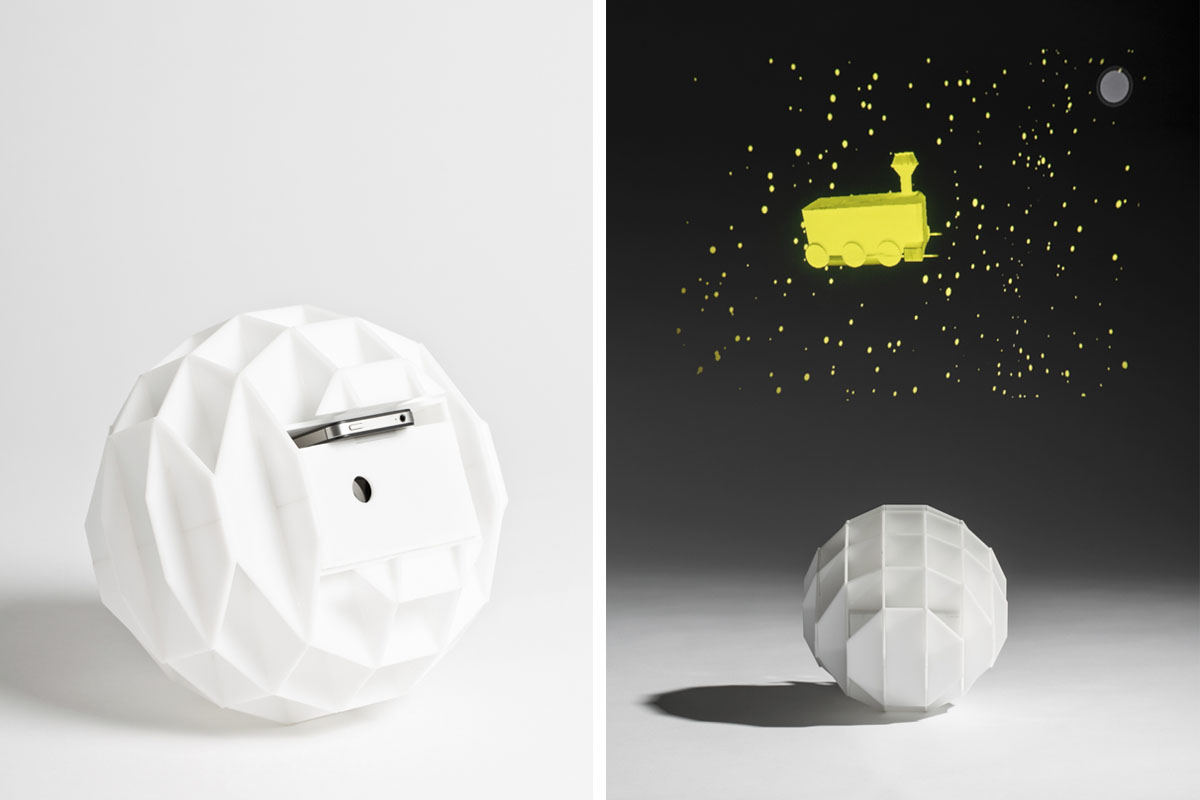 Technique: Unity, Cinema4D, Illustrator, Laser cutting
"One thousand and one stories" is a collection of small images and animations narrated with an interactive projector. The objective of this project is to create a new way to tell and share bedtime stories for children. It allows children to explore the space of an imaginary world and construct their proper stories.
The projector has a spheric form and rolls 360 degrees freely. It is connected with a smartphone inside and the phone that senses its rotation. Depending on its orientation, the projector activates different scenes. Children can enjoy stories projected over walls and ceiling by rolling the projector.
Book Lab Exhibition