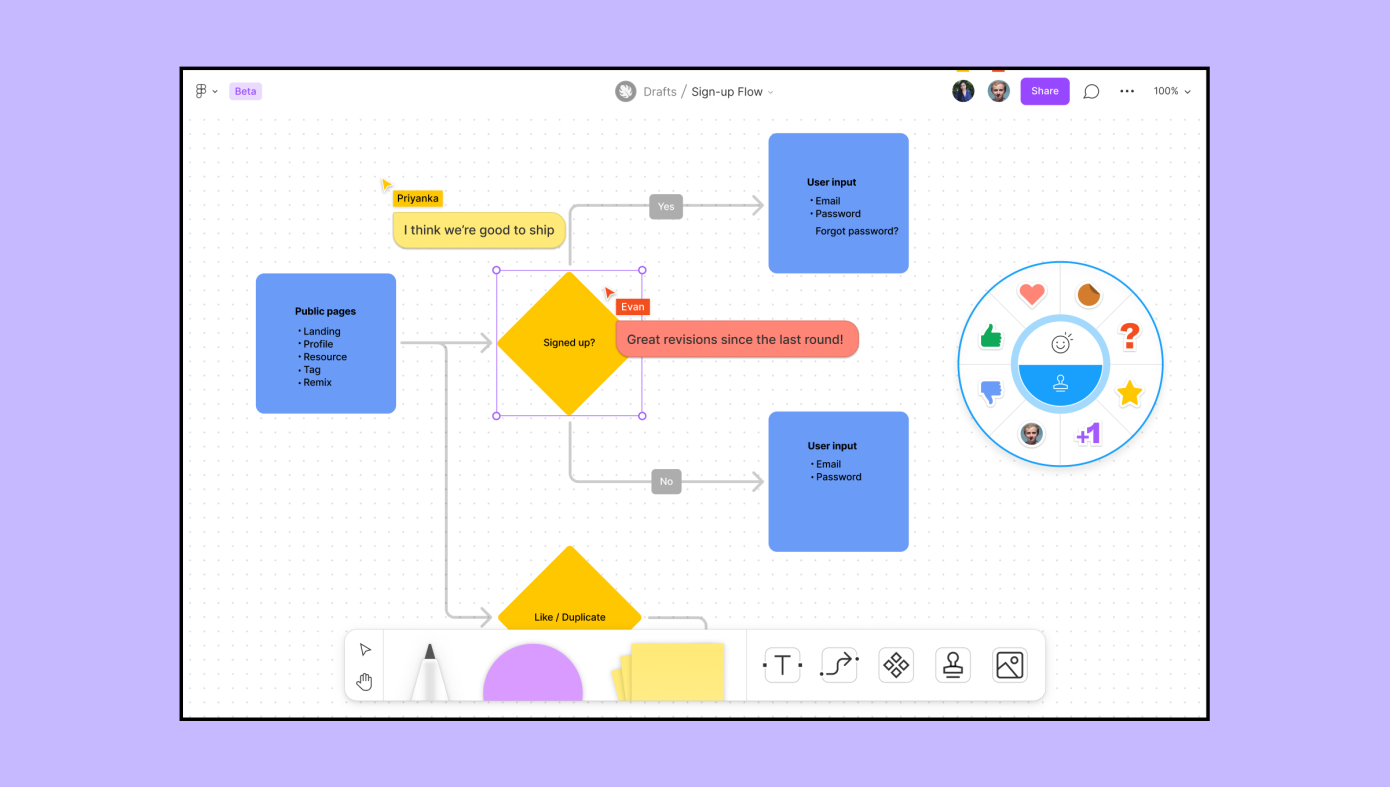 One of the fastest ways to get started designing app-based or web-based interactions is to make a wireframe diagram of the flow of interactions.
Miro
We use Miro to collaboratively flesh out ideas, make mindmaps, write story trees, design website navigation, and all sorts of other things.
Figma
Figma is one of many possible tools you can use to make interactive wireframes of an app or website. XD is another option.
Bravo
By adding Bravo into the mix, you can convert your Figma prototype into an actual working app that you can install onto your phone.
Note: I have not tested this solution sufficiently to recommend it.