A Crossing Industry is a video game exploring the economy of clandestine crossings in the occupied territories of Palestine. It is one component of a larger hybrid project mixing artistic creation, scientific research and interactive multimedia.
Project Lead: Douglas Edric Stanley
Story: Cédric Parizot
Scenography, 3D modelling, Character Design: Robin Moretti
Game Design: Douglas Edric Stanley & Robin Moretti
Dialogues: Cédric Parizot & Douglas Edric Stanley
Developpement: Douglas Edric Stanley
Platforms: iPad, Mac, PC
Production: antiAtlas des frontières, Aix-en-Provence School of Art, IREMAM/CNRS
Game Engine: Unity3D
API: Fungus, FungusManager, Hyperzoom
Article: Research, Art and Video Games: Ethnography of an Extra-Disciplinary Exploration, Cédric Parizot and Douglas Edric Stanley, antiatlas.net, 2016
Article: A CROSSING INDUSTRY: Ecritures et modèles visuels à l'épreuve du jeu vidéo, in « Ecritures et modèles visuels à l'épreuve du jeu vidéo », 2019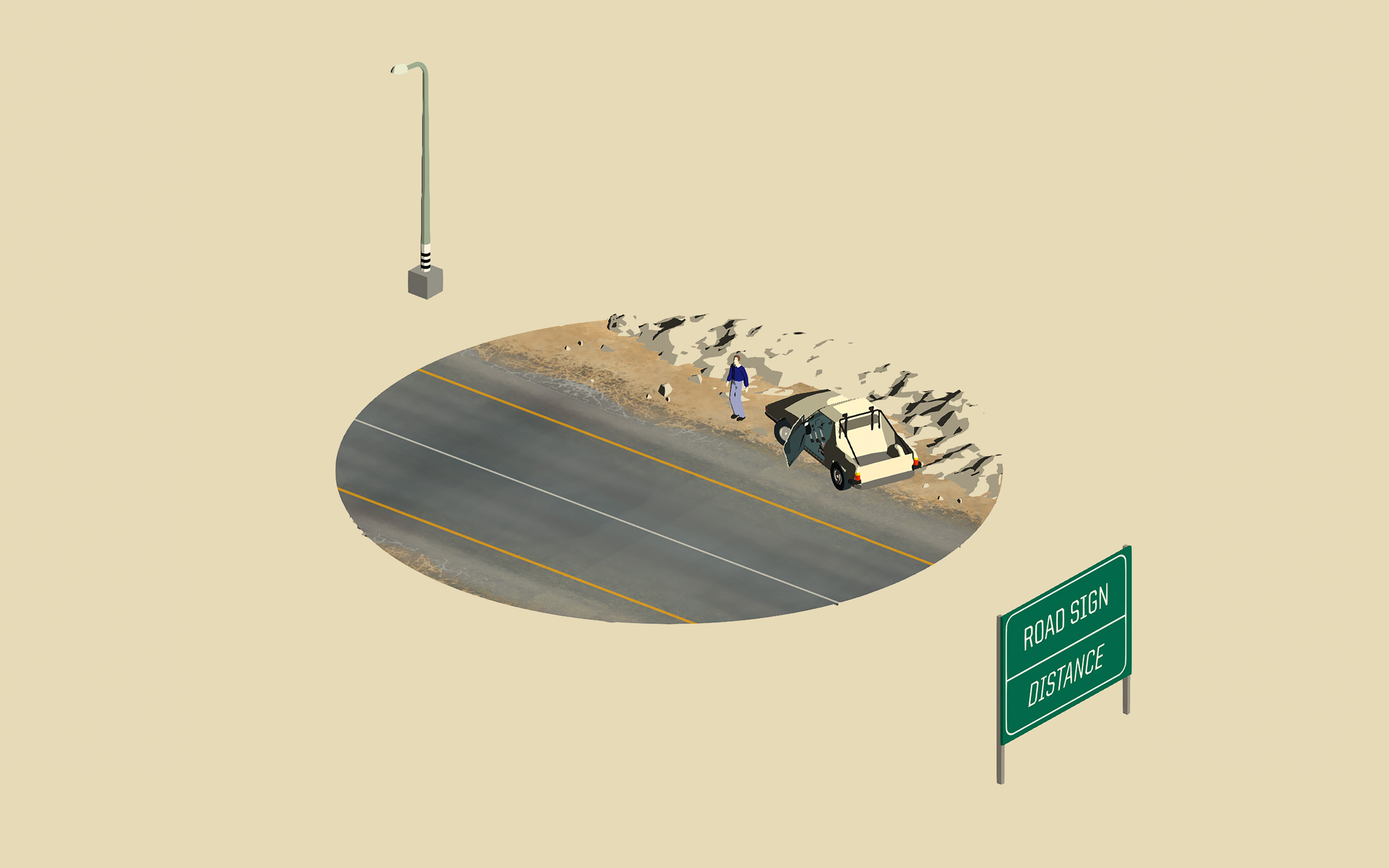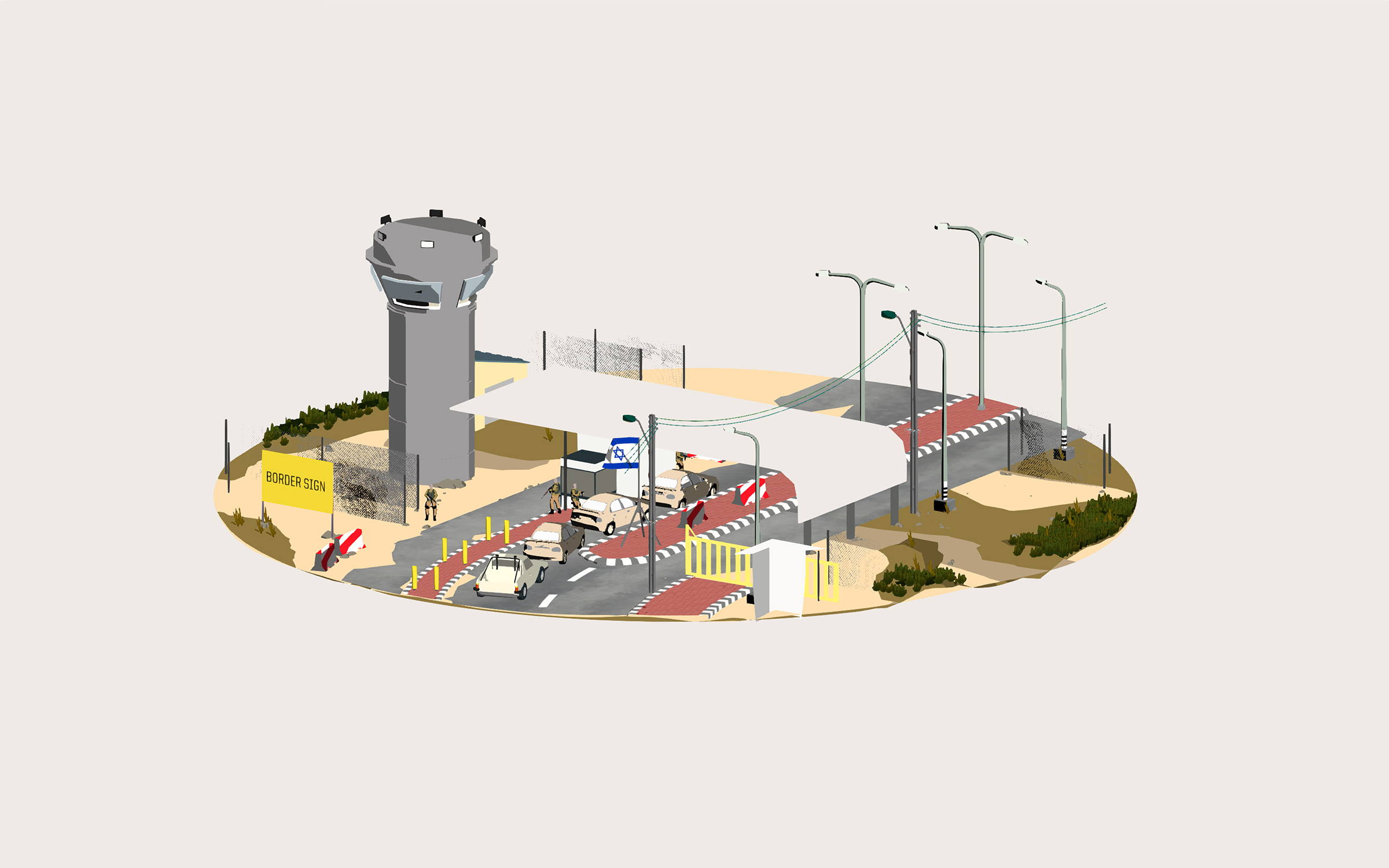 In A Crossing Industry, players guide an anthropologist as he investigates the impact of the border wall/fence on the harvesting of wild artichokes in a Palestinian village. During his mission, the anthropologist discovers the importance of the informal economy organised around clandestine crossings of Palestinians into Israel. This economy connects Palestinians to Israelis and reconfigures the public and private spaces of these two populations.
The storyline is based on the ethnographic research of Cédric Parizot (IREMAM/CNRS UMR 7310, CNRS/Aix-Marseille Université) between 1994 and 2010. The game works as a fictional documentary of these activities, allowing players to better understand the role of field research, and even to possibly better understand certain aspects of the Israeli-Palestinian conflict.
The game was designed and developed by the artist Douglas Edric Stanley in collaboration with Robin Moretti, with assistance from the students of the Atelier Hypermédia at the Aix-en-Provence School of Art as well as antiAtlas des frontières, a research group of artists, researchers and experts attempting to apprehend in a unique way the mutations of borders and spaces in our contemporaneous societies.
For a better understanding of previous iterations of this game and the role experimental research played in the creation of methodologies for collaboration between video game creators and scientific research, the following link provides more information: cf. Research, Art and Video Games: Ethnography of an Extra-Disciplinary Exploration (en) / Recherche art et jeu video : éthnographie d'une exploration extra-disciplinaire (fr)
Despite this previous research, this new iteration is in fact an entirely new game, built from scratch between 2017-2018, using these methodologies as a starting framework, but with the clear intention to innovate more directly in the field of video games, to build new game development tools and to explore the narrative possibilities of playable documentary fiction.